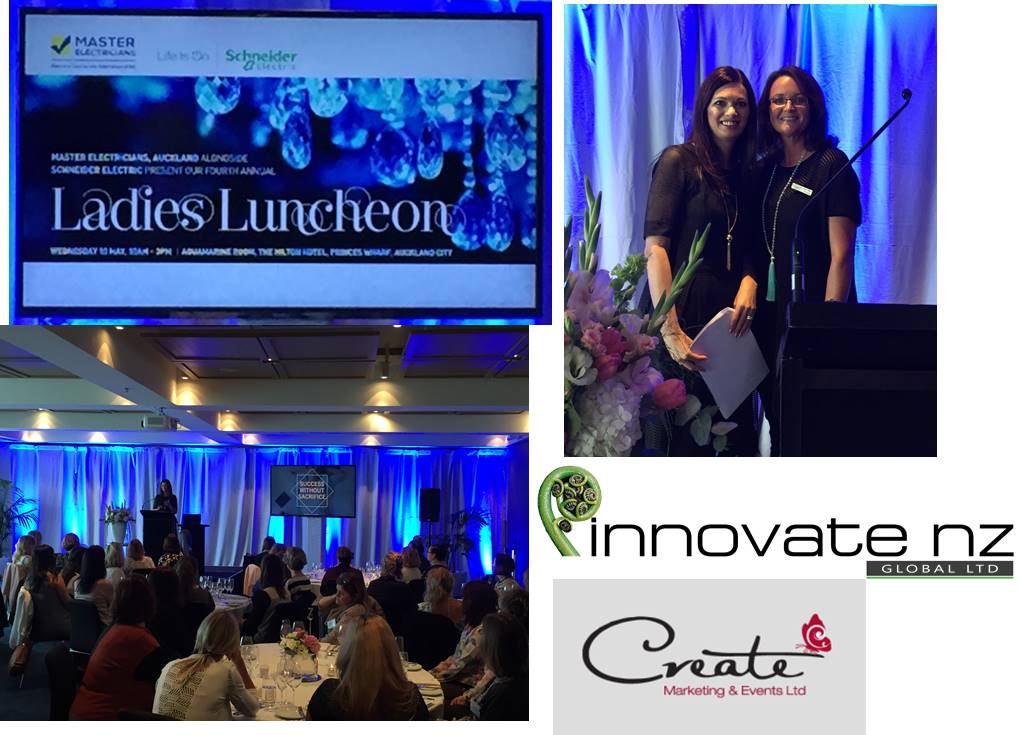 An amazing day on Wednesday as Lisa Richardson from Innovate NZ was invited to the ECANZ/Schneider Annual Ladies Luncheon at the Hilton Auckland where she joined Laura McGoldrick as the guest speakers for the day. Lisa presented SUCCESS WITHOUT SACRIFICE to provide valuable insight into ensuring your personal purpose is well measured with everything you value in life protected from compromise or sacrifice while you work towards your well earned value and success.
Everyones journey and goals are inherantly different but if we forget what we are passionate about we ultimately compromise time and attention of those in our lives we care most about so Lisa was able to impart a few key learnings on how you keep everything measured and in focus, while living a passion filled, happy and above all else successful, balanced life.
A huge thank you to ECANZ/Schneider and most of all to Ann-Maree Wickman (Create Marketing & Events) for inviting Lisa to be part of such a professionally run occassion and we look forward to working with you again.